All-weather Running Tracks Columbus, OH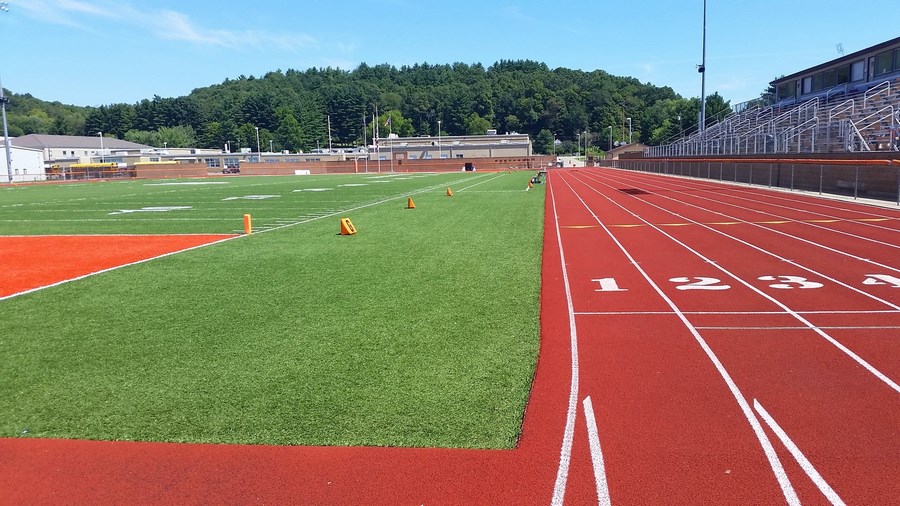 Mid America Sports Surfacing/ Heiberger Paving, Inc. can offer a variety of options to meet your budget without sacrificing quality. We handle every aspect of your new track construction from the base to surface installation to custom striping. Choose from a number of all-weather track surfaces from entry level to high end including latex or polyurethane options. We pave to tight, industry-specified tolerances using laser-guided equipment ensuring a smooth, level surface. We also recondition and repair existing tracks with the latest products and techniques so you can get your student athletes running again!
Running Track Construction or Rehabilition Services
Excavation
Drainage Pipe Installation
Laser-Guided Stone Grading & Paving
Asphalt Repairs
Latex or Polyurethane Surfacing and Repairs
Customized Striping Layouts for Track and Field Events
Polyurethane Surfaces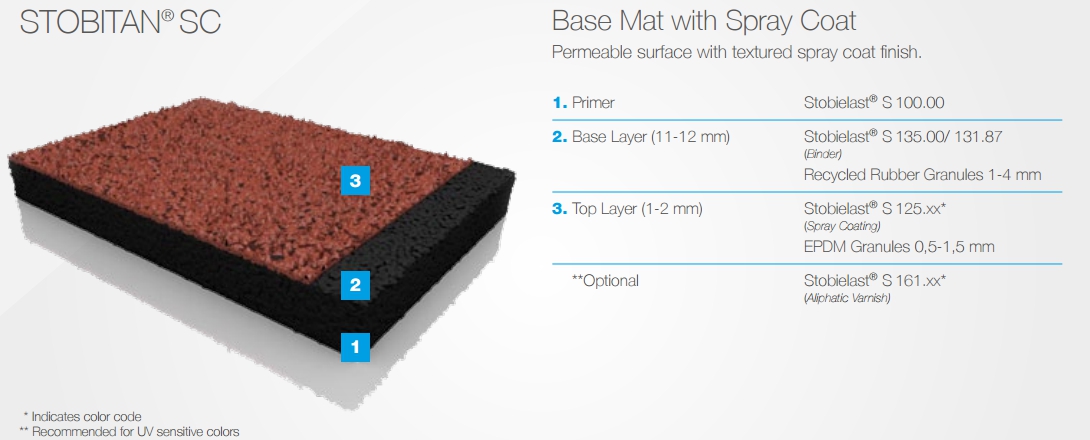 Urethane surfaces are comprised of rubber granuals and polyurethane binder. Installations include basemat, structural-spray, and full-pour options. Stobitan SC manufactured by Stockmeier Urethanes is a high end, yet cost effective permeable urethane surface. A majority of schools in The Midwest have chosen this product through the years and it has proven to be one of the most durable options. It's one of many urethane products and can be final sprayed in black, red, blue, and other colors.
Latex Sufaces

Latex surfaces are comprised of a water-based latex binder mixed with rubber granuals. Installation consists of spreading out the rubber and spraying the latex binder in multiple lifts to reach optimal thickness. Plexitrac Lightning manufactured by PlexiPave is polyresin latex which bonds SBR rubber granuals together then top coated with a highly pigmented black finish. Plexitrac is a cost effective, durable running surface.
For more detailed info, see FAQ.