Sealcoating Columbus, OH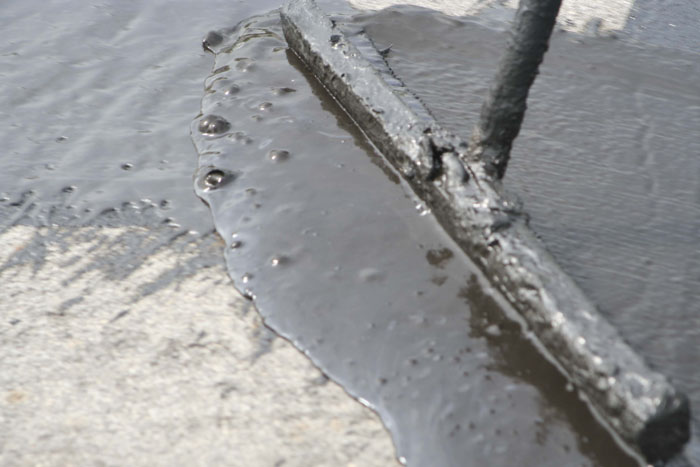 Heiberger Paving, Inc. proudly uses SealMaster products. We apply an average of 140,000 gallons of sealer each year. We believe that sand content is vital to the durabilty of the coating and therefore we mix 2-4 lbs of sand per gallon. This allows the coating to withstand a high volume of traffic. We also include a latex additive which speeds the dry time, makes for a tougher surface, and darkens the color.
We specialize in mid to large size parking lot sealcoat maintenance. Our crews and equipment have the capacity to transport over 3,500 gallons of sealcoat to your site daily. We are one of the few local contractors that use squeegee machine applicators. It's typically recommended to apply 2 coats for high traffic areas such as commercial parking lots and neighborhood developments. Depending on the exisiting surface, the first coat is applied with the squeegee machine to fill voids, depressions, and porosity. The second coat is sprayed using a high pressure diaphragm pump.
The process all begins with planning. We'll discuss the perfect schedule and strategy that works for you so others effected can be notified ahead of time. Our production staff will give you the service you deserve. The cost of sealcoating is minimal in comparison with the cost of asphalt replacement. Regularly sealing every few years can extend the life of your asphalt.
Sealcoating Benefits

Extend the life of your asphalt.
Renew the texture and color of your pavement for a uniform look.
Create a slip-resistant surface.
Prevent damage from car fluids and other chemicals.
Maintain asphalt flexibility to prolong its life.
Prevent oxidation and raveling of stone.
Crack Filling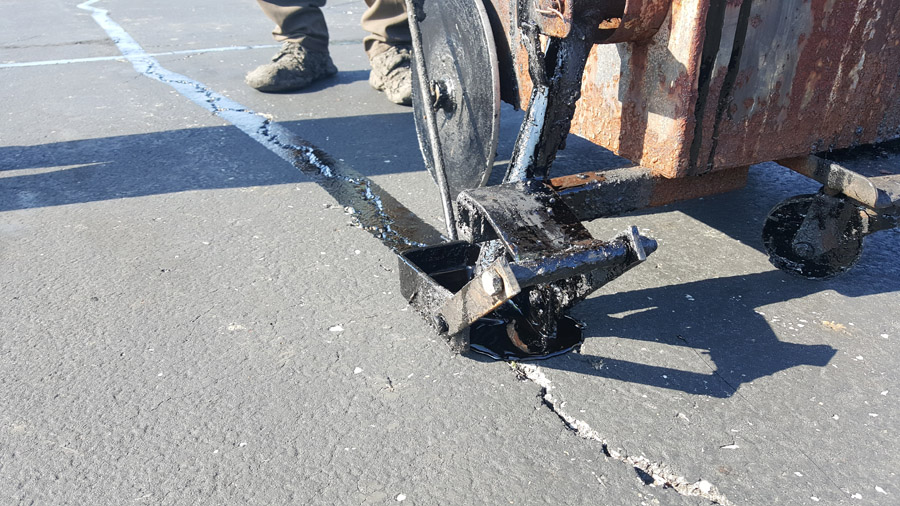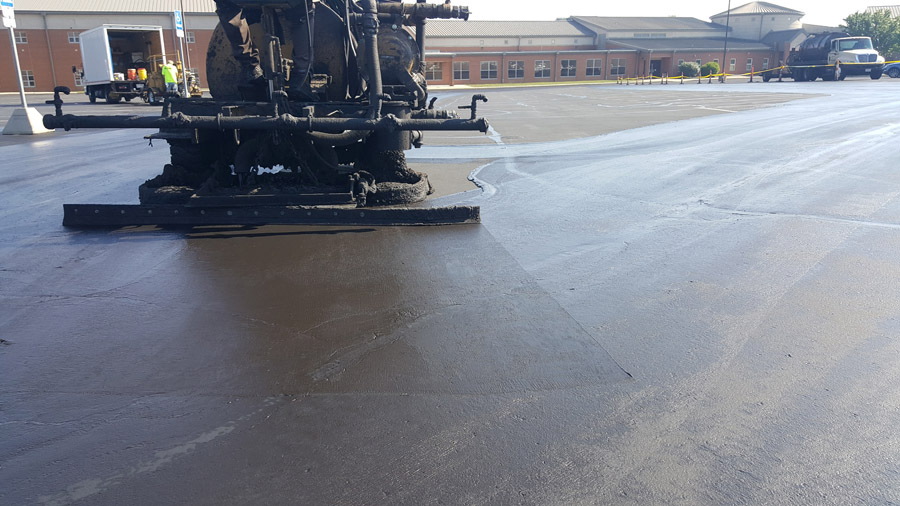 Heiberger Paving applies 50,000 pounds of rubberized crack filler annually. We use oil jacketed melters to heat rubber materials to proper temperatures.

Crack filling is important to keep water from seeping beneath the asphalt surface. It prevents further damage during freezing and thawing and keeps vegetation out. This type of maintenance is suitable for certain cracks only. An area with major cracking could indicate base failure and may require additional asphalt work. For more detailed info, see FAQ.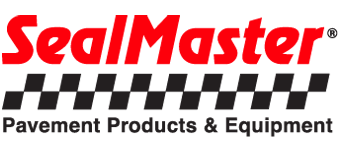 Heiberger Paving proudly uses SealMaster products.