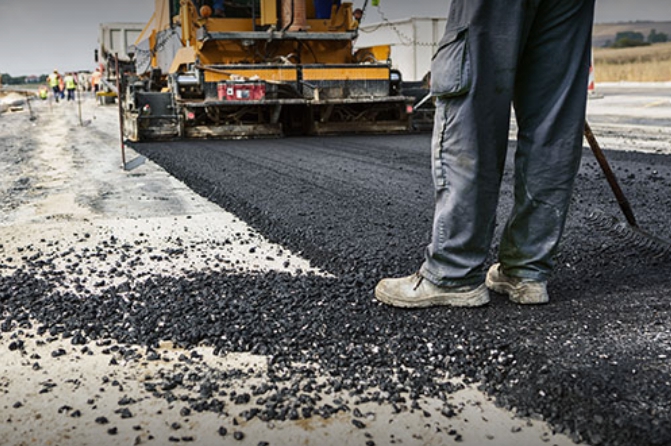 Welcome to Heiberger Paving! We are a leading provider of sealcoating, asphalt paving, and asphalt repair services in Lancaster, OH. With nearly 50 years of experience, we are your go-to source for all your pavement needs.
We specialize in sealcoating, which is an important part of maintaining your asphalt pavement. Sealcoating protects against weather damage and deterioration, and can extend the life of your pavement by up to 3-5 years.
We also offer asphalt paving along with asphalt repair services. Whether you need a new driveway or parking lot, or you need to repair existing pavement, we can help. We use only the highest quality materials and workmanship to ensure that your job is done right.
Your Asphalt Paving and Repair Solution in Lancaster
Heiberger Paving is a full-service paving company that offers a wide range of asphalt paving and asphalt repair services. We have years of experience in the paving industry—both commercial and residential—and we always strive to deliver quality workmanship that exceeds our customers' expectations.
Visit one of our many satisfied clients and take a look at our work.
Buckeye Toyota Lancaster
Lancaster Schools
City of Lancaster Parks
Quality Sealcoating Services
The Heiberger Paving crew can sealcoat your asphalt driveway or parking lot so that it looks new and lasts for years.
Quality sealcoating starts with using only the best products. Top-of-the-line sealants, like the products we use at Heiberger, are thick, long-lasting, and specially made to withstand our volatile Midwest weather and extremely high traffic areas, such as commercial parking lots. Our high-quality sealants also require fewer coats—that means less time and cost involved in your project.
Beautiful Lancaster
The beauty of Lancaster, OH, is second only to its lovely residents. Nestled in a breathtaking green landscape, Lancaster has so much to offer. When you're in the area, be sure to check out some of these local attractions.
Visit the Amish Country. There are a number of villages in the area that are home to the Amish, and offer a glimpse into their unique way of life.
Take a hike or bike ride through Buckeye Lake State Park. The park is home to a number of trails of varying difficulty, as well as a lake for swimming and fishing.
Attend a performance at the Lancaster Performing Arts Center. The center hosts a variety of performances throughout the year, from music and dance to drama and comedy.