About Heiberger Paving
Heiberger Paving was founded in 1977 by entrepreneur, Ken Heiberger. Initially conducting day-to-day operations from the Heiberger home, the family-owned business has since grown into a leading paving company in Central Ohio. We construct mid-range to large size parking lots and offer a variety of asphalt maintenance services. Through the years we've expanded services into the sports surfacing industry, building and reconditioning running tracks and tennis courts. Heiberger Paving's customer base is diverse servicing commercial owners, general contractors, property managers, school districts, apartments, condo associations, and a variety of public government entities.
Heiberger Paving is now under the leadership and operations of Kyle Heiberger(son) and Joel Heiberger(brother). 2022 was the company's 45th anniversary and is proud to employ the most experienced workforce in Central Ohio. The company has over 70 employees operating 10 crews with multiple subcontracting partners. Our generational relationships with our suppliers and workload capacity gives us strong buying power for material purchasing. Our pricing stays consistent and competitive to service our valued customers while conservatively growing in the pavement industry.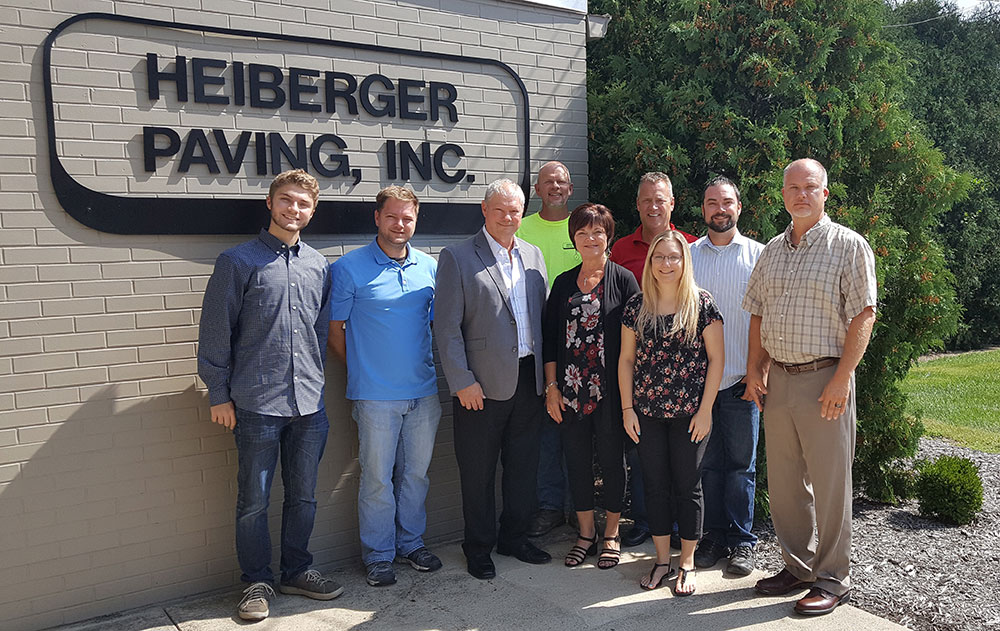 Heiberger Paving, Inc. is proud to be a part of these organizations:
American Sports Builders Association
Better Business Bureau
Builders Exchange of Central Ohio
Columbus Apartment Association
Safety Council of Greater Columbus